My top favorite authors. I have a few so lets get started! I have left one some lovely links for you to their Goodreads pages 🙂 Just click the name and off you go!
 Cecelia Ahern – She is my all time favorite and I think she always will be she captivated me with Ps I love you,stole my heart with thank you for the memories,brought out the magic in me with A place called here,made me cry with the gift,made me laugh hysterically with where rainbows end (love Rosie) and made me think with the book of tomorrow. I am yet to read a book of hers I don't love. I never fail to miss one of her books when they are released. She is just rather amazing.
  Rainbow Rowell -I haven't actually read that many of her books but the ones I have read have been amazing. Fangirl was my first Rainbow Rowell book and I adored it it was so cute and funny and Levi ❤ absolute book crush! Landline had me going through a whirlwind of emotions I hate Neal I like Neal I hate Neal I love Neal! and Carry on which absolutely had me hooked! It was one of the most magical stories I have ever read.
Rachel Caine  – Simply for the morganville vampire series. The best series I have ever read, I just adore it! Claire and Shane….wow! just Shane in general is wow! I love this series.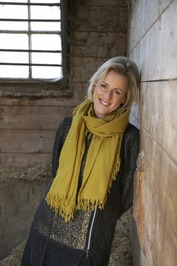 Jojo Moyes– Her books are so incredibly deep. The one plus one,is so heart wrenching and so loving and the girl you left behind held my attention for hours and hours such a beautiful story. I need not to tell you about me before you&after you. I think you all know what I'm thinking.
Veronica Roth Simply for the divergent series.We don't talk about Allegiant though she must have been on I"ll make all my fans cry when she wrote that one.I love her style of writing and how she pulls you into her world, and makes you feel at home.
    Enid Blyton – Always and forever Enid Blyton. From the famous five to st Clares I could spend the rest of my life re reading her books. I grew up reading all about the famous five and the adventures they all got up to,the adult in me missing them deeply but all I need to do is pick up and book and there they are, old friends forever.
  C.S. Lewis –  My first main man bar my Dad.I have huge love for C.S Lewis the chronicles of Narnia are by far one of the most amazing things I have ever had the pleasure of reading. He captivated my imagination from such an early age, my world was filled with magic and excitement whenever I picked one of his books and that magic and excitement has stayed with me all my life.
  James Bowen – Bob the cat is just munchable and James's story is inspiring. To come from nothing and to rise like he has through nothing but sheer determination is wonderful 🙂 I love his and Bobs friendship its nothing sheer of heartwarming.
   L.L. Bartlett  – The Jeff Resnick stories don't get enough publicity. I adore these books honestly they have me absolutely hooked.I love a mystery and this is exactly what these books give.
So there you have it those are my top ones 🙂 Comment below and let me know if we share some of the same!